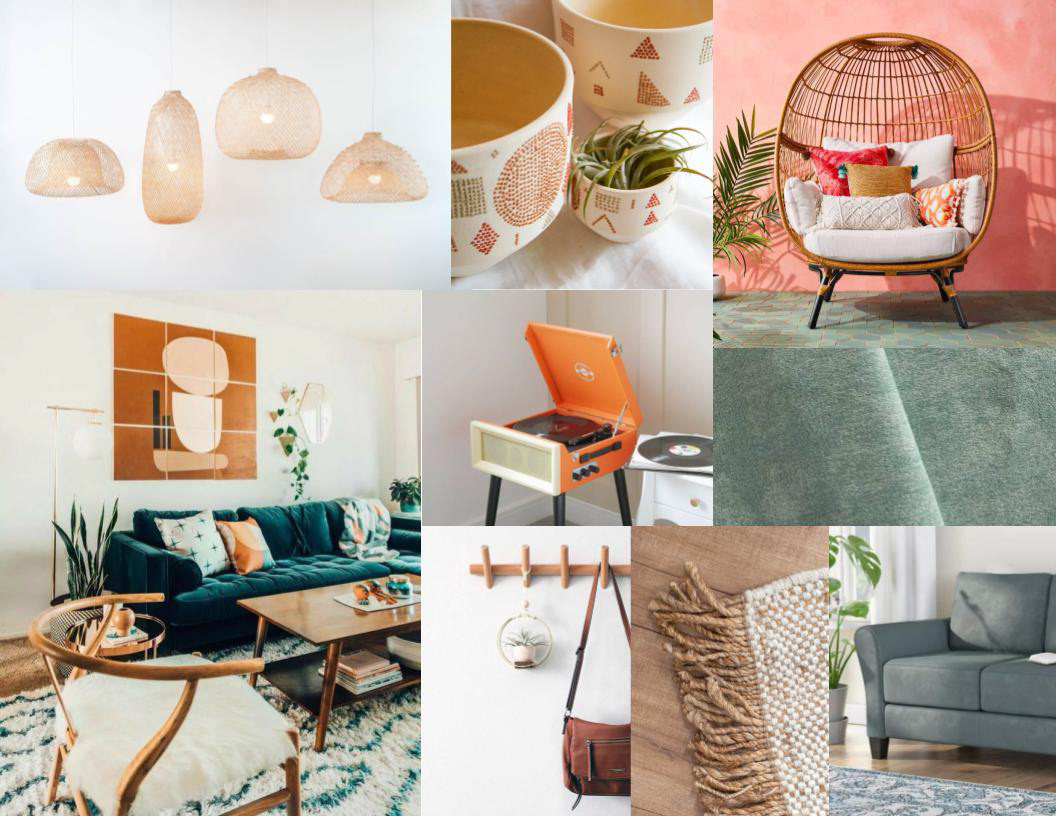 Despite the simplicity of a collection of images, this mood board sparked energy and inspiration for a West Coast lover living back on the East Coast. I think she tells the story quite nicely herself. After all, a picture is worth 1,000 words.


"Before working with a designer, I would excitedly pick my favorite furnishings, happily bring them home, and then see them look just "ok" in my space. And with ok-looking pieces and a pieced together layout— as much as I cleaned or rearranged, my home just always felt "fine enough."
I knew I needed design help so I wouldn't keep spending endless time, money, and indecision trying to make my home feel like the sanctuary I wanted it to.
Working with Heidi was so easy! In just 2 hours, she so fully heard and understood who I am, what I'm into, and the type of space I want to create. She effortlessly overlooked the current messiness and selected all the best gems of what I shared to include in my new space.
The mood board (and detailed materials list) she created for my living room is perfect, inspiring, and within my budget! I can finally see the artful, cozy, vibrancy I want for my space come to life. I cannot wait to feel my toes on that warm, fluffy rug and take that first sip of coffee on my cozy new couch."
​​​​​​​